Site map
e-mail
Basenjis and we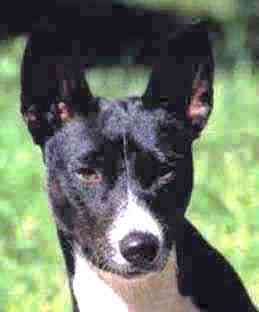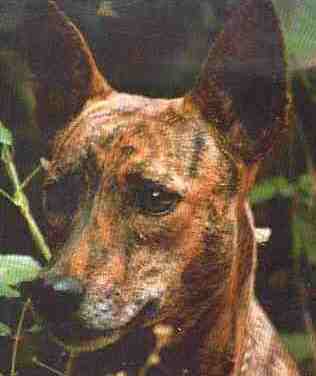 living with basenjis
Partner Man Dog
Enzio We Fucino
Azande Angori
That happened with Basenjis and us. In 1977 07. 07. the Basenji Club of Germany were just founded by Mrs. Berta Burkert in München Germany. The knowing was relatively unknown about the Basenji and his natural surroundings .
In 1978 we became acquainted with Basenjis and were immediately fascinated by these singular original dogs. We engaged us to find other basenji enthusiasts. Meanwhile we share international contact with Basenji friends. In the interim the interest in Basenjis became a genuine passion. We wish to know simply everything about the Basenjis. We are interested in their homeland and history. For years we have been collecting information, which might promote the health of the basenjis. Likewise, it is our concern that the Basenjis be not bred with purely fashionable or commercial goals in mind.
Living with Basenjis
Our Basenjis We live together intensively with two un-castrated males of this originally breed. Our Basenjis live with us based on partnership, in a continuous mutual process of learning.
We are collecting and presenting experiences with basenjis as a honorary info - service. We are interested in characteristics and behaviour personality of Basenjis. We also observe the body signals and vocal sounds of our dogs to learn the Basenji Language .
We strive to provide suggestions and information for the healthy Basenji life with respect to health care. We collected health information and completed with the latest news about Basenjis.
I

t is our opinion that the basenji is perfect inherently perfect inherently since the early history early history. We are convinced he needs no preparation and especially not for dog shows.

Our wish is that Basenjis and their owners may live in a Well Being Partnership. Our Basenji Garden
Schensi dogs cave paintings Teshouinat
Photo Sahara Art Rupestre Les Editions de L'amateur
bradshawfoundation.com/central-africa/congo_human_settlement.php
Basenji Typ Dog Pharaohsage and Ituri Rainforest
Photo Zabern Vlg Photo Armin Heymer
pictures Internet
Prototyp dog Photo M.Work Basenji Rassehund Show Dog
Basenji
information
The first Basenji Book online Copyright® of all sites by Ulrike Brammer
No part of these sites may be reproduced without written permission of the author
update continuous 2014
My interest in dogs goes back to my childhood in the country. We had utility dogs to tend sheep and family pet dogs. I did not agree with how these dogs were, in line with the attitudes of that time, kept and treated. Still today I am grateful that I was able to induce a revision of attitudes in parts of my family. My concern still is to enable a better understanding of animals, especially dogs.

And so these pages of the Basenji Guide developed through experience with my beloved Basenjis.

Many thanks to all Basenji Companions which support our Basenji Guidebook Project.

Ulrike and Enno