BASENJIS
Basenji Informationen mit vielen Fotos
Basenji Information with many Pictures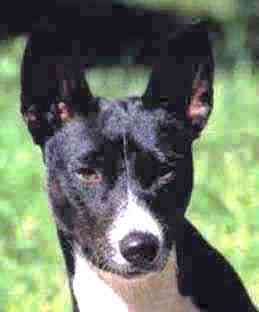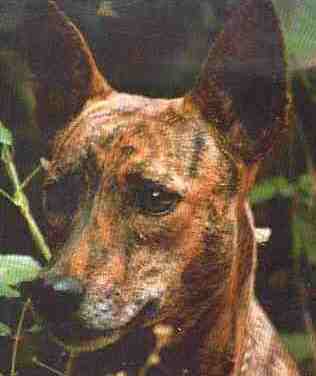 Der Basenji bellt fast nicht, anatomisch bedingt.
The Basenji is a silent, nearly barkless dog.
Inhalt
Seitenverzeichnis alphabetisch
Basenji Charakter Basenji Verhalten Eigenschaften Basenji Sprache
Mehr als 1 Basenji Partner Mensch Hund Basenji Ernährung
Basenji Erziehung Allein bleiben Gassi gehen
Basenji Zucht Basenji Welpen Standard
Basenji Gesundheitsvorsorge Krankheiten
Tierarztbesuch Basenji Alter Lebensende Abschied nehmen
Art Basenji Basenji Literatur Basenji Links Basenji Tipps
Unsere Basenjis Basenjis und wir Unser Basenji Garten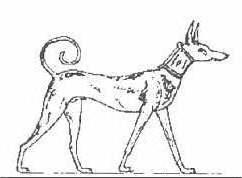 Entdeckung der Basenjis in Afrika
Afrika Expeditionen Basenji Geschichte Pharaonenzeit Basenji Heimat Pygmäen
CONTENT
Basenji Character Basenji Behavior Characteristics Basenji Language
More than 1 Basenji Partner Man Dog Basenji Nutrition
Basenji Training Staying alone Basenji Exercise
Basenji Breeding Basenji Puppies Standard
Basenji Health Care Basenji Illness At the Veterinarian
Basenji Age End of Life Saying Goodbye
Basenji Art Basenji Literature Basenji links Basenji Hints
Our Basenjis Basenjis and we Our Basenji Garden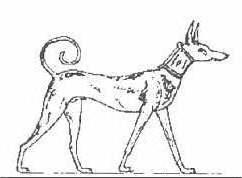 Discovery of the Basenjis in Africa
Africa Expeditions Basenji History Pharaohs Age Basenji Homeland Pygmies
Basenji Herkunft
AAe
thiopischer Wolf canis simensis ?
Foto fzs.org/de/projekte/naturschutz-im-bale-mountains-nationalpark/
stiftung-artenschutz.de/projekte/aethiopischer-wolf/
futurity.org/dogs-evolved-people-started-farming/
Basenji Parentage Ethiopian Wolf Canis simensis ?
futurity.org/dogs-evolved-people-started-farming/
Afrikahund Tjesem Kongo-Dog Urtyp Rassehund Basenji
NiamNiam,Khufu Dog,Kongo Terrier
schweinfurth.org/Georg_Schweinfurth/Start.html
Basenji Tjesem
Basenji Schensi
Basenji Zuchtbeginn
Basenji Breeding
Basenji Rassehund
Basenji Rassehund Basenji Breeding Dog
Zucht weltweit organisiert in Basenji Klub Organisationen
FCI Gruppe 5
Fula: die weltweit berühmte Zuchthündin Fula: the worldwide famous breeding bitch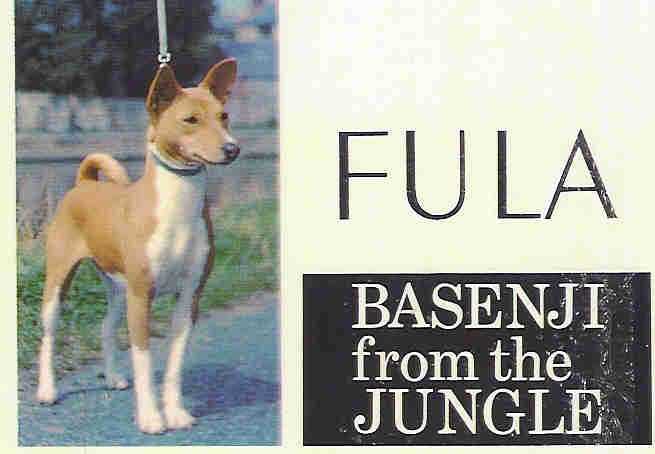 Autorin: V.Tudor Williams

Afrikahunde

vdh.de/welpen/mein-welpe/rhodesian-ridgeback

Basenji Information
Basenji Ratgeber Basenji Pet Guide
Leben mit Basenjis Living with Basenjis
Copyright © ub
Titel, Text und Design
Title, Text and Design
Viele Infos für Basenji-Freunde und Züchter
über Welpen, Aufzucht und Haltung.
Vielen Dank
an alle Basenji Freunde in Africa, Australien, Asien, Canada
in Europa basenji.de, U.S.A basenjicompanions.org/
die den Basenji Ratgeber mit Informationen über Basenjis unterstützen.
Besonderen Dank an Basenji Liebhaber
Eva und Hans Höche
Special thanks to the Basenji Companions worldwide for information and translation.
Boston School
studyenglish.com/
Prof. Dr. Ulrich T. Mueller-Westerhoff
Eda Easton
news and information update continuous 2018
welpen kauf: Der
Welpe
Hund
ist kein WEGWERFARTIKEL
Puppy Purchase

: THE Puppy dog

is no throaway article

tierschutz-europaweit.de/basenjis-in-not-vermittlung.htm

basenjirescue.org

ziemer-falke.de/nonverbale-hundeerziehung/
BASENJI FOTOS
Trotz sorgfältiger inhaltlicher Kontrolle übernehmen wir keine Haftung für die inhalte externer Links.
Für den Inhalt der verlinkten Seiten sind ausschließlich deren Betreiber verantwortlich.
The owner of this site assumes no liability for the content of its website links.
The linked sites are the sole responsibility of their owners.
Impressum Deutschland